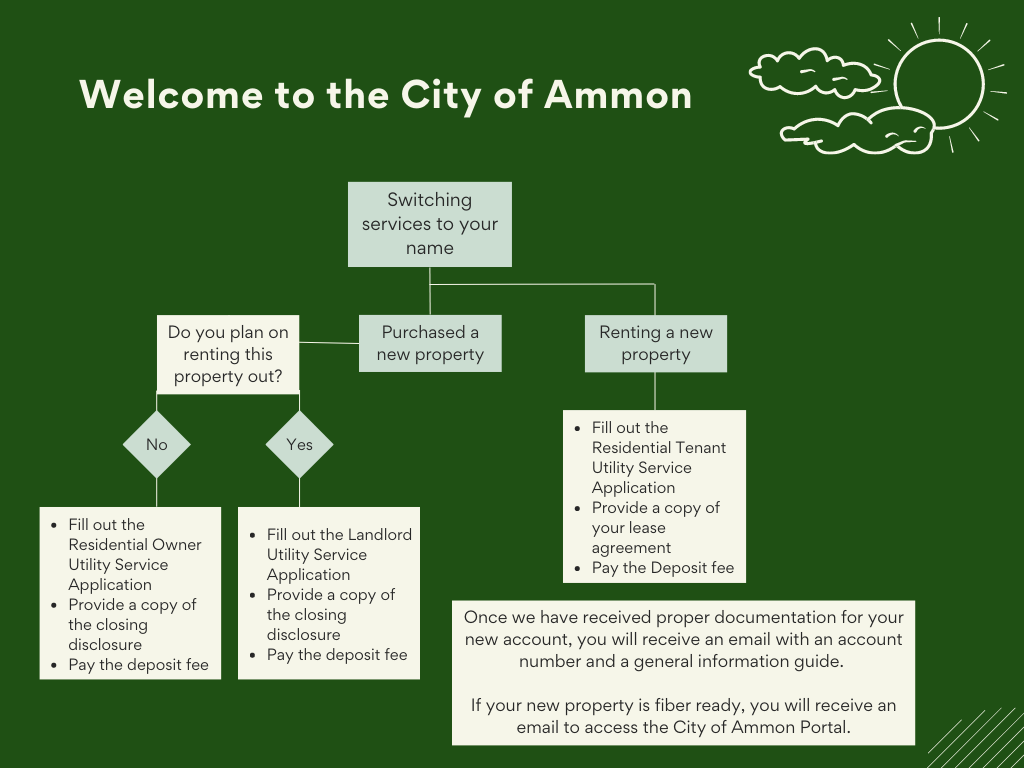 UTILITY SERVICE INFORMATION:
UTILITY SERVICE APPLICATIONS:
ADDITIONAL UTILITY FORMS:
THE CITY ENCOURAGES THE USE OF ELECTRONIC ONLINE SUBMISSION WHENEVER POSSIBLE.
Documents are grouped by category and listed alphabetically. Please contact the relevant department or city staff to confirm proper document selection and submission, or contact the city offices with questions.
If online submission is available, clicking on the document title below will redirect you to the submission page. Selecting the option to receive a copy of the completed submission via email is recommended.
Separate PDF download links 

are also provided when available.
Contact
PLEASE CONTACT CITY OFFICES WITH QUESTIONS.
Office Hours: Monday-Friday: 9:00 A.M. to 5:00 P.M., excluding all federal holidays