The goal of the Building Department at the City of Ammon is to serve the public interest by providing the highest quality of service while assuring compliance with the Building Codes adopted by the City of Ammon. We aim to make positive contributions to the overall safety, quality, and health of the built environment through education, leadership, and service.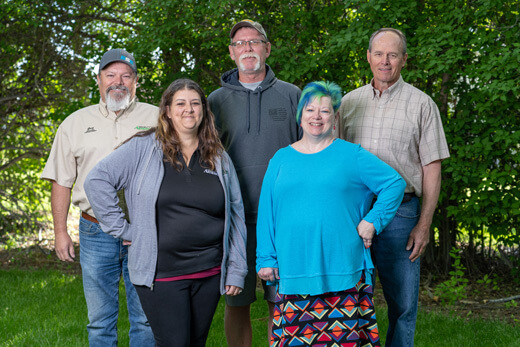 The following are the Current Building Codes adopted by the City of Ammon:
2018 International Building Code
2018 International Residential Code
2018 International Energy Conservation Code
2018 International Mechanical Code
2018 International Fuel Gas Code
2018 Idaho State Plumbing Code
2018 International Existing Building Code
2017 National Electrical Code
2018 International Fire Code
The Codes adopted by the City of Ammon are subject to local amendments. Please contact the City of Ammon building department for information on specific amended codes.
Permits
Permits are required for any owner or authorized agent who intends to construct, enlarge, alter, repair, move, demolish, or change the occupancy of a building or structure, or to erect, install, enlarge, alter, repair, remove, convert, or replace any electrical, gas, mechanical, or plumbing system, including lawn sprinkler systems connected to the City water system.
Most permit applications require the submission of plans to be reviewed and approved for code compliance. Our turnaround goal for residential permit applications is 5 working days and 14 working days for commercial permit applications.
Certain building department applications and forms are available for download below. If you are unable to find what you are looking for here, please contact us or stop by the building department's city offices during normal business hours and we will be happy to assist you.
Commercial Permits
Residential Permits
Additional Forms
Fee Schedules
Additional Information
Please note that you may need a PDF viewer in order to open and view applications emailed to you upon completion.
Didn't find the information you were looking for? Try here at the State of Idaho's Department of Building Safety.
Office Hours
MONDAY - FRIDAY:
7:30 A.M. - 12 P.M. &
1 P.M. - 4:30 P.M., excluding all federal holidays. Please be aware that no permits will be issued after 4 P.M. daily.
ADDRESS:
2135 S. Ammon Road, Ammon